Here's a look at some of the coolest random stuff at SEMA this year.
Subscribe to Vortex Radar:
More Info About Products Discussed: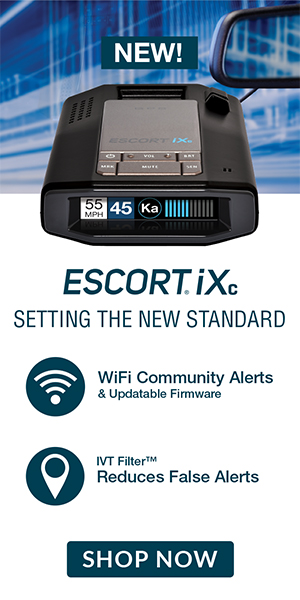 360° Dashcams:
Birds Eye View 360° Dashcam:
Carmate 360° Dashcams: [Amazon]
Rydeen 360° RVM Dashcam (Old version):
RVM Dashcams:
CarPlay RVM:
Acumen RVM: [Amazon]
Gentex OEM RVM Dashcam:
OEM Dashcams:
Vugera Lexus/Mercedes Dashcam:
Thinkware BMW/Mini Dashcam:
Multichannel Dashcams:
Thinkware Multiplexer Box: [Amazon]
8CH DVR:
2CH DVR:
AI:
SynapCam Facial Recognition:
Parent Cameras:
In-car Kid Cam: [Amazon]
Radar baby/pet monitor:
0:00 Intro
0:19 Cars
0:49 Tesla Vegas Loop
1:40 360 Degree Dashcams
1:55 Carmate 360 Degree Dashcams
2:29 Rydeen 360 Degree RVM Dashcam
3:14 CarPlay RVM
3:25 RVM Controlling Lights
3:30 Gentex OEM RVM Dashcams
4:09 Car Manufacturer Dashcams
4:44 Multichannel Dashcams & DVRs
5:36 AI
6:18 In-car Kid Cameras for Parents
7:01 Radar In-car Child Detector
7:59 Wrapping Up
Shoutout to @Volkswagen and @M&S America for the awesome car setups and backgrounds, haha. 🙂
Best Radar Detectors:
Best Laser Jammers:
Best Dash Cameras:
Equipment I run:
Radar Detector:
Laser Jammer:
Dashcam:
Dashcam battery pack:
———-
Gear I Shoot Videos With:
———-
Website:
Facebook:
Twitter:
Instagram:
Newsletter:
———-
Full disclosure: The purchase links in my videos are typically affiliate links and I may make a percentage when you buy. Whether I get paid or not (on some things I don't), it's important to me to ensure that I stay objective and unbiased and give you my honest opinion so you can make an educated decision as to what's best for you. You deserve that and I wouldn't have it any other way. 🙂
© 2022 Vortex Radar, LLC. All rights reserved.
#SEMA #SEMA2022 #Dashcam #VortexRadar